Statement of Condolence
이태원 참사 희생자들의 명복을 빕니다.
Seoul Counseling Center is deeply saddened by the tragic events that unfolded in Itaewon over the weekend. Our staff and counselors send our heartfelt condolences to the individuals, families and loved ones of those affected, and we are discussing internally how best to extend our support and care. We remain fully available to assist the community during this difficult time of need.
Please see below for our updates and access to resources shared by our team.
Resources
Updated resources will be provided in this section on an ongoing basis.
How to support people in the aftermath of extremely stressful events
Here is a guide for Psychological Recovery available for view & download:
Please note that this guide was designed for delivery by mental health and other health workers. Please seek help from your closest provider if you wish to learn more.
Free Online Workshop: November 22, 2022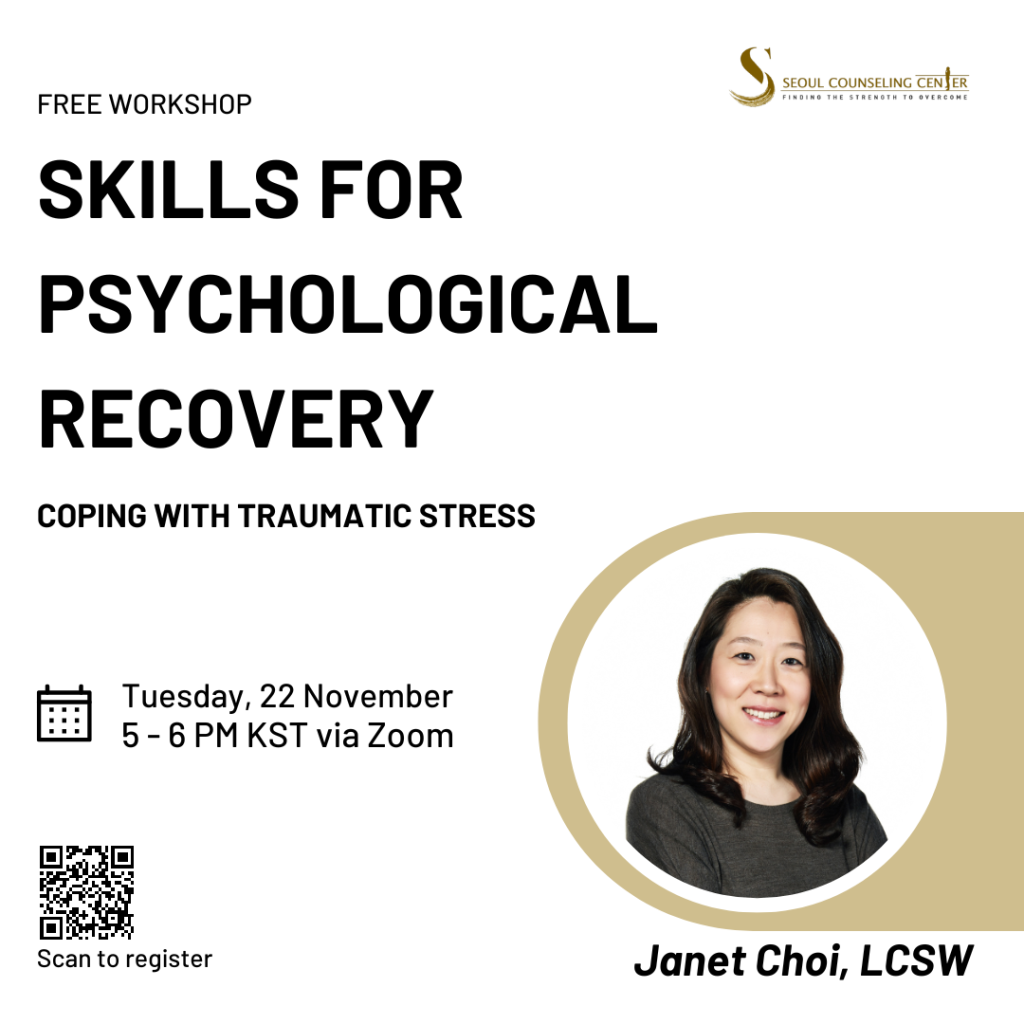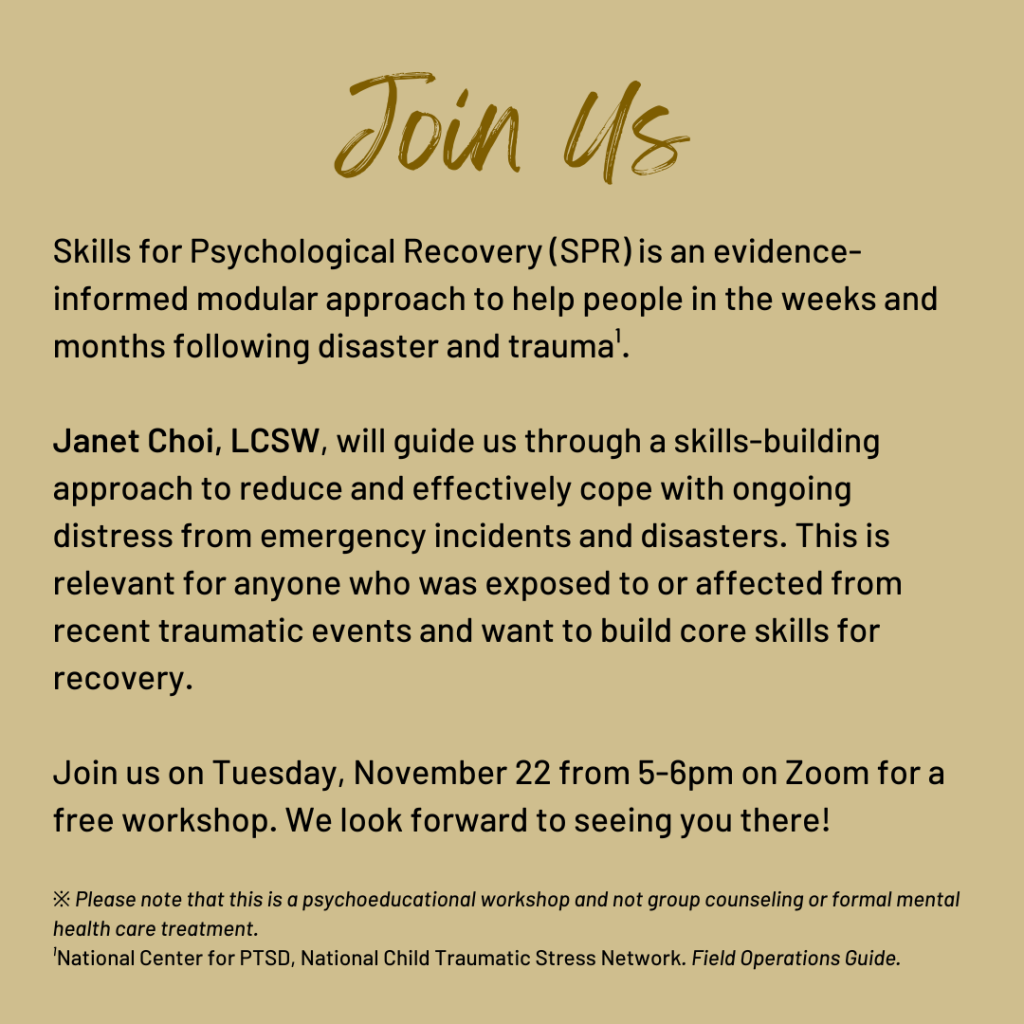 Skills for Psychological Recovery: Coping with Traumatic Stress
Tuesday, November 22 from 5-6pm.
Please find below the Zoom link to which you may access the workshop:
https://us06web.zoom.us/j/81319778943
Meeting ID: 813 1977 8943
Sign up to our newsletter to receive updates to our upcoming events via email:
Our client resources also exist for any additional support you need.
Additional Resources