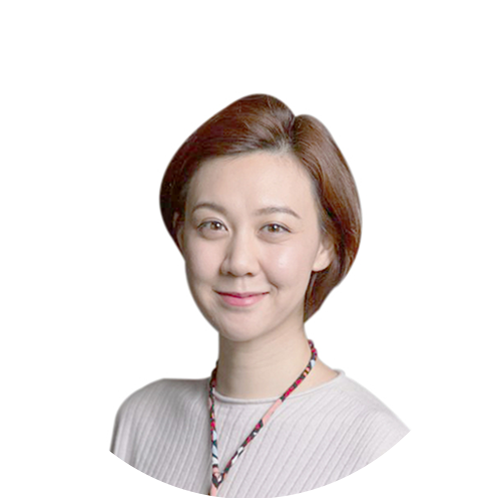 Dr. Cecile Hyewon Bhang, Ph.D.
U.S. Licensed Psychologist
This therapist has over 8 years of experience.
English, Korean, Bilingual
Biography
Cecile Hyewon Bhang, Ph.D. is a Licensed Psychologist in both the US and Korea.
Dr. Bhang is a 1.5 generation Korean American, who was born in Denver, CO but spent her first 12 years in S. Korea then immigrated to the U.S. at the age of 14. She was raised mostly between Seoul and LA and following her completion of masters degree, has lived in other U.S. cities including Chicago and San Francisco.
She has received clinical training in a variety of settings, including university counseling center (University of San Francisco, School of Arts Institute of Chicago Counseling and Psychological Services), Private practice setting (Paragon Psychotherapy, Inc) and community health agencies (Loyola Children and Family Services, Midwest Asian Health Association).
Dr. Bhang is also currently an Assistant Professor in the Counseling Department at Sonoma State University in Sonoma, California, U.S.
She also serves as a co-chair elect in Communication Committee at Korean Psychologist Network within American Psychological Association and a mental health consultant for Simple Steps Community Connection, a community in the Bay Area supporting immigrant women in their career development, and National Korean American Service & Education Consortium, NAKASEC, a progressive, community-based organization that works to organize Korean and Asian Americans nationally towards social, racial, and economic justice.
Therapy Approach
In supporting client's growth and change, a healthy therapeutic alliance is at the core of my approach and I work to build a genuine, empathic and mutually growth fostering therapeutic relationship.  I favor the use of client-centered, strengths-based counseling while integrating core concepts and techniques from evidence-based approaches such as relational cultural, CBT (Cognitive behavioral therapy), ACT (Acceptance and commitment therapy) and DBT (Dialectic behavioral therapy). By utilizing this integrative approach in my clinical work, I am able to understand clients' concerns more comprehensively, and I can apply a wide range of clinical interventions that are specific to client's needs from this multi-theoretical approach. I recognize the importance to understand clients as cultural beings who are experts in their own experience and as individuals who possess inner resources for growth and I strive to empower my clients to develop an internal locus of control and a sense of hope. SPECIALTY/Areas
Identity Development
Cultural Navigation (biculturalism, acculturation/enculturation)
Intergenerational conflict
Persons of Color, Women of Color 
Immigrants 
College/graduate students
Young and emerging adults (late teens to people in 30s)
Education
PhD: Loyola University Chicago (2018, Counseling Psychology)
MA: Pepperdine University (2013, Psychology)
BS: Loyola Marymount University (2009, Psychology)
Certifications
U.S. Licensed Psychologist (CA Board of Psychology, USA, #32184)
Publications
Yoon, E., Cabirou, L., Glavin, S., Hill, L., Daskalova, P., Bhang, C., Mustaffa, E.A., Dao, A., Thomas, K., & Baltazar, B. (2020). A meta-analysis of acculturation and enculturation: Bilinear, multidimensional, and context-dependent processes. The Counseling Psychologist.
Yoon, E., Cabirou, L., Bhang, C., & Galvin, S. (2019). Acculturation and patriarchal beliefs among Asian American young adults: A preliminary investigation. Asian American Journal of Psychology. 10(2), 122-130.
Xu, H., & Bhang, C. H. (2019). The structure and measurement of career indecision: A critical review. The Career Developmental Quarterly. 67(1), 2-20.
Bryant-Davis, T., Ullman, S., Tsong, Y., Anderson, G., Counts, P., Tilman, S., Bhang, C., & Gray, A.  (2015). Healing pathways: Longitudinal effects of religious coping and social support on PTSD symptoms in African American sexual assault survivors. Journal of trauma & dissociation : the official journal of the International Society for the Study of Dissociation (ISSD), 16(1), 114–128.