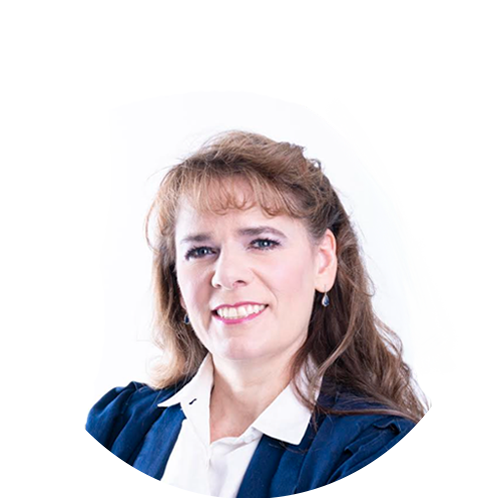 Crystal Lynne Hipkins. B.A.
This therapist has over 1 years of experience.
Crystal currently holds a credential for Trainee for Qualified Mental Health Professional Adult/Child in the state of Virginia, USA. (# 0734007048).  She is a certified SYMBIS facilitator for premarital couples counseling. She has also completed the majority of work toward her master's degree in Clinical Mental Health Counseling, on-site intensive training for both individual and group counseling skills through Liberty University and has passed the National Clinical Mental Health Counseling Exam (NCMHCE) for licensure. She brings current knowledge of mental health research plus curiosity and desire to review additional research to adapt her approach to individual client needs and empower them with psychoeducational information.
Supervised by Chad Ebesutani, Ph.D. (AL, USA; #1808)
Biography
Crystal spent her first year of life in Liberia. She also spent some of her elementary school years in England due to her father's civil service career but most of her childhood in Virginia, USA. Since 2008, she has lived few years each in Qatar, Chile, and South Korea. This overseas experience has helped her to develop problem solving skills and empathy which make her uniquely suited to work with persons navigating the challenges of living abroad at multiple life stages. Her childhood overseas also provided some basic understanding of military family life. She has been pursuing her education while raising her children as an accompanying spouse with her partner's career overseas. Prior to living overseas, Crystal held real estate licenses in 3 states.
She is a member of the Chi Sigma Iota Counseling Academic and Professional Honor Society (CSI), Rho Eta Sigma Epsilon Chapter. This designation is given to individuals with a GPA of greater than 3.5 or higher on a 4.0 scale and who are "deemed promising for the endorsement as a professional counselor whose ethical judgment and behavior will be exemplary" (CSI Bylaws Article 4.1 [http://c.ymcdn.com/sites/www.csi-net.org/resource/resmgr/Docs-Minutes_&_Official_Docs/bylaws-2007-2010._amended_20.pdf]). She is also an alumnus of Regent University with a bachelor's degree in communications.
Therapy Approach
My training has had an emphasis on eclecticism. This allows me to utilize key aspects of various therapeutic methods in a multifaceted and adaptable way which is responsive to individual needs of each person. I use elements of Person-Centered Therapy, Cognitive-Behavioral Therapy (CBT), and Motivational Interviewing. Through Rogerian conditions of unconditional positive regard in a supportive therapeutic space, I will provide an environment where you can feel safe to explore the effects your life experiences, family, and social ecological environment have had on you.
Insight into yourself through these lenses can help you begin the process of healing. I believe in the power of catharsis achieved by being able to freely express your emotions about life's challenges. It is a beginning toward finding the silver lining in the storm clouds of life. I will assist you in discovering your personal path to healing and help you through the process of forgiving hurts from your past with skills such as perspective-taking through activities including, but not limited to, bibliotherapy and role-playing. In this context you can more deeply explore your thoughts or feelings about your life, relationships, career, and make decisions to enhance your wellbeing. I encourage the use of humor as a means toward developing resilience. When life is full of lemons, I am here to help you find the exception and shift your focus from negative to positive. Like on a cloudy day, the dimmer light allows the bright fall leaves or spring blooms to stand out more vibrantly in contrast.
I will journey with you as you develop self-forgiveness by reframing negative self-schemas and develop confidence and self-acceptance. Through Motivational Interviewing, I will help you find your own authentic reasons for forgiving yourself or others, for pursuing your goals, and for exchanging unproductive habits for helpful choices.
Education
MA: Liberty University (Clinical Mental Health Counseling Anticipated Summer 2023)
BA: Regent University (2017, Communications).
Certifications
Trainee for Qualified Mental Health Professional Adult/Child  (VA License # 0734007048)
SYMBIS Facilitator