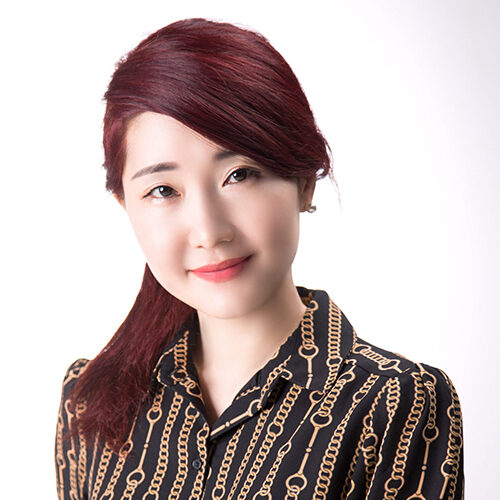 Pre-doctoral Psychology Intern
Children, Adolescents, Adults
English, Korean, Bilingual
Dowon was born in Seoul and raised in Incheon, South Korea. She has lived in Ho Chi Minh City, Vietnam as well as five different states in the US including Oregon, Connecticut, and Alaska.
Supervised by Dr. Chad Ebesutani, PhD (AL, USA; #1808)
Biography
Dowon has been trained for both counseling and school psychology, she has worked with various populations: children/adolescents in US public schools, mental and career counseling for adults attending university, and community mental health and diagnosis services centers in Florida.
Also, she is a co-producer of KPoPsychology on YouTube (Interviews with Creativity and Giftedness experts), dedicated to distributing knowledge and empowering people's creativity. She has internationally engaged in media including TEDxUConn, a guest on a Korean community Vietnam podcast and magazine, The Amplifier Magazine–a magazine for APA Division 46, and a regular contributor to CreZone–a weblog by the Korean Ministry of Education.
Dowon is the chair of the New Member & Student Involvement committee of the American Psychological Association (APA) Division 10: Society for the Psychology of Aesthetics, Creativity, and the Arts.
Therapy Approach
Life is hard. So, I believe that we all deserve genuine social interaction with compassion and empathy. I deeply value collaborative work with my clients. You should be understood multidimensionally based on your unique biological factors and social experiences within your cultural and linguistic context; this can be summarized as a postmodern and person-centered approach. Ultimately, I want you to be the author to create and change the narratives of your meaningful life stories since almost nothing is either entirely bad or good, even fear, loneliness, and sadness.
I also integrate cognitive-behavioral therapy to guide you to acquire self-awareness and coping strategies by consciously observing your dynamic interactions between thoughts, feelings, and behaviors.
Focus areas: high-achieving/gifted populations, specific learning disabilities, autism spectrum disorder, depression/anxiety, ADHD, and career counseling.
Education
Ph.D. Student/Fellow Florida State University (2017-Current, Combined Counseling & School Psychology)
M.A. University of Connecticut (2016, Giftedness, Creativity, and Talent Development)
B.A. Chung-Ang University (2001, Psychology)
Publications
Choi, D., & Kaufman, J. C. (in press). Where does creativity come from? What is creativity? Where is creativity going in giftedness? In R. J. Sternberg & D. Ambrose (Eds.), Conceptions of Giftedness (3rd ed.).
Choi, D., Glăveanu, V. P., & Kaufman, J. C. (2020). Creativity models in contemporary psychology. In M. A. Runco & S. R. Pritzker (Eds.), Encyclopedia of creativity (3rd ed.). Elsevier. https://www.elsevier.com/books/encyclopedia-of-creativity/runco/978-0-12-815614-8
Choi, D. Schoonard, E. R., & Thompson, T. (2019, August). Phonological processing and math: Ages across 6-19. Poster session presented at the American Psychological Association (APA) convention, Chicago, IL. (APA Division 16 School Psychology: Student Poster Award)
Choi, D. (2019, August). Developmental and multicultural creativity model: The linear and fluid Four C Model. Poster session presented at the American Psychological Association (APA) convention, Chicago, IL.
Choi, D., Hatcher, R. C., Dulong-Langley, S., Liu, X., Bray, M., Courville, T., O'Brien R., & DeBiase, E. (2016). What do phonological processing errors tell about students' skills in reading, writing, and oral language? Journal of Psychoeducational Assessment, 35, 24-46. https://doi.org/10.1177/0734282916669018
Choi, D., Schoonard, E. R., & Kaufman, J. C. (2016). Into the woods: Creativity in gifted children. In R. Klingner (Ed.), Creativity in Gifted Children (pp. 23-66). Nova Science Publishers.
Choi, D. (2015, April). Beyond domesticating differences: Autism spectrum disorder. Talk session presented at TEDxUConn, Storrs, CT. http://bit.ly/DowonTedx