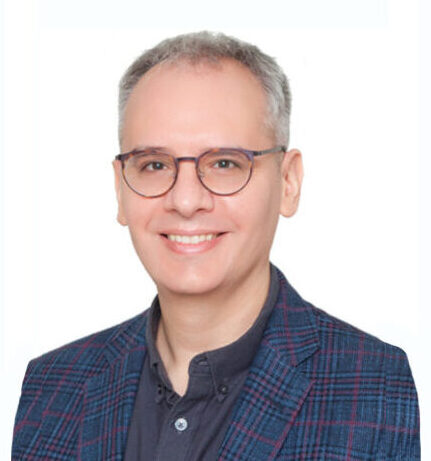 Dr. Fernando Reggianini, Psy.D.
Children, Adolescents, Adults
Dr. Fernando Reggianini, Psy.D. was born and raised in New Jersey and moved to New York City for his graduate education where he then practiced psychology in schools, neurological clinics, and in private practice.  He lived abroad in South Korea, Chile, Uruguay, Spain, and Italy.  He is fluent in Spanish and has intermediate understanding of Korean and Italian.  
Biography
Dr. Reggianini graduated from Rutgers University with his B.A. and earned his Psy.D. at St. John's University.  While pursuing his graduate education, he worked at a NYC school in the identification and treatment of children, adolescents, and adults with Autism Spectrum Disorders, ADHD, Learning Disorders, and Emotional Disorders.  During his education at St. John's University, Dr. Reggianini trained on how cognitive functioning and academic achievement are connected, understanding the different models of intelligence, the interplay of language and culture on an individual's cognitive functioning, and how to identify and remediate Specific Learning Disorders such as Dyslexia, Dyscalculia, and Dysgraphia.  Furthermore, Dr. Reggianini received training on how executive functions are an important, if not critical, role in shaping an individual's success in school, work, and life.  
After graduating from St. John's University, Dr. Reggianini worked at a neurological practice in NYC where he conducted neuropsychological evaluations for children, adolescents, and adults with Traumatic Brain Injury, Concussions, Memory Decline, Dementia, Strokes, and Epilepsy.  In addition, he opened his private practice where he continues to conduct psychological and neuropsychological evaluations and also provides Cognitive Behavioral Therapy (CBT).
Therapy Approach
First and foremost, I believe that creating a comfortable and open environment is essential when working with children, adolescents, and adults undergoing an evaluation.  It is important that everyone I work with knows that there are strengths that we want to capitalize on.  Likely, there are weaknesses that we can improve on and use strengths to build these areas of need.
Dr. Reggianini uses up-to-date techniques and tools when evaluating the areas of concern such as:
Autism Spectrum Disorder

Attention Deficit Hyperactivity Disorder (ADHD)

Specific Learning Disorder

Dyslexia (reading)

Dyscalculia (mathematics)

Dysgraphia (writing)

Executive Functions

Post-Traumatic Stress Disorder

Obsessive Compulsive Disorder

Anxiety

Anger

Depression

Memory Decline & Dementia

Language Impairment

Intellectual Giftedness

Twice Exceptional Learners

Bilingual and Multilingual Learners   
Education
Psy.D.: St. John's University (2018, School Psychology)
M.S.Ed.:

  Fordham University (2013, School Psychology)

B.A.:

 Rutgers University (2003, Major: English, Minors: Psychology & Art History)
Certifications
U.S. Licensed Psychologist (New York,

#023130

)

New York Certified School Psychologist

Korean Professional Therapist License