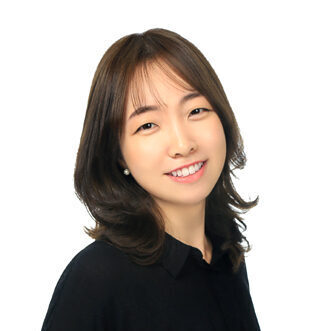 Licensed Clinical Psychologist; TRICARE-Certified Psychologist; U.S. Registered Psychological Assistant (CA, USA)
Children, Adolescents, Adults
English, Korean, Bilingual
Jisoo Ahn, Psy.D., is licensed in Korea as a Clinical Psychologist and she is also a TRICARE-Certified Psychologist and a Registered Psychological Assistant in California, accruing hours to become a Licensed Psychologist in California, USA.
Supervised by Dr. Chad Ebesutani, PhD (AL, USA; #1808)
Biography
Dr. Ahn was born and raised in South Korea and left the country at the age of 13 and lived in the Philippines. After four years, she went to the States to pursue her undergraduate education in psychology in Ohio and as well as graduate study in California.
She received a Master's Degree in Marriage and Family Therapy. During her clinical training, she mainly worked with children and adolescents with Autism Spectrum Disorder utilizing play therapy.
Dr. Ahn obtained her Doctorate Degree in Clinical Psychology and received intensive psychoanalytically oriented psychotherapy training at the Wright Institute Los Angeles.
Therapy Approach
I provide psychoanalytic therapy with a psychodynamic focus. By utilizing this approach, I listen for any repressed emotions, unconscious thoughts, and deep roots of pain and struggle and help you release those in order to find and develop your strengths.
With me, you will find a non-judgmental space where you can discuss anything freely. I also integrate Family Systems Theory to better understand your family-of-origin relationships, which provides a great amount of information on how you operate in everyday life. In addition, I provide comprehensive psychological assessments for academic, attention, or emotional challenges.
Education
PsyD: The Chicago School of Professional Psychology (2020, Clinical Psychology)
MA: The Chicago School of Professional Psychology (2017, Marriage and Family Therapy)
BAS: Miami University (2012, Psychology)
Certifications
U.S. Registered Psychological Assistant (CA Board of Psychology, USA, PSB94025333)
Clinical Psychologist, Korean Clinical Psychology Association: #42251