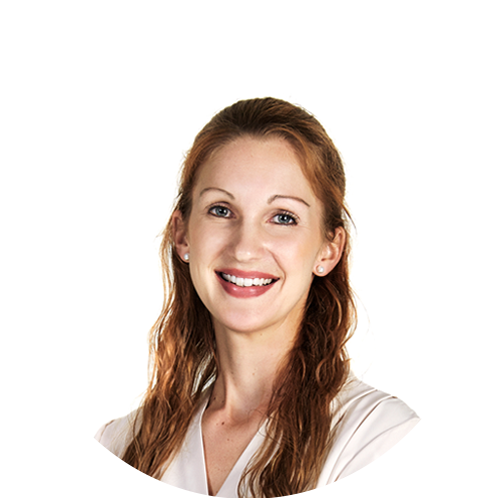 Psychotherapist, Marriage and Family Counselor
This therapist has over 7 years of experience.
Children, Adolescents, Adults
Megan Oravetz has been supporting individuals, couples, and families through assessment and therapy for the past 12 years.
Biography
Megan's diverse experiences in counseling have afforded her opportunities to serve children, adults, and families from a variety of backgrounds and with a variety of goals.  Her passion for helping families and the overall surrounding social system grew through her years as an intensive in-home counselor for at-risk youth. To this end, she offers therapy from a family systems perspective and uses tools in communication and collaborative problem solving to help individuals of all ages reach their goals.  Megan also has a heart for promoting resiliency in disadvantaged individuals – whether due to social, economic, or cognitive differences. She has enjoyed learning culturally-sensitive therapy tools to help guide clients in navigating hurdles to reach their goals. Furthermore, she spent time working with at-risk and trafficked women, and thus understands the impact of past trauma one's current functioning.  Megan also has years of experience with couples' counseling. She is a certified facilitator for Prepare-Enrich Couples Counseling, and may draw from this approach or others in her work with couples or families.  Additionally, Megan has over a decade of experience conducting research and interventions for children with emotional and attention difficulties (such as ADHD and anxiety). She is passionate about tools that can help these children overcome difficulties at home and at school, such as through social skills training and parenting groups. 
Therapy Approach
My therapy approach is overall quite integrative – as I understand the need to incorporate cognitions, emotions, and interpersonal relationships into helping you have a more fulfilling life.  Understanding past experiences are often helpful in developing a narrative of one's identity and sense of self. I believe in the utility of understanding how one's past relationships may have influenced  your current view of self, the world, and self-efficacy (the belief that you are capable of making desired changes in their life). After this exploration, I will journey with you in figuring out what you want and evaluate your options for 'getting there.' This journey can take time, and I am committed to walking beside you through it regardless of the hurdles that arise. To this end, I believe first and foremost in the significance of the 'therapy relationship' in helping you achieve the desired change you want to see in your life.  Regarding specific therapy 'approaches,' I pull from a variety of frameworks, depending on your concerns and current life circumstances.  For individuals who may struggle with big emotions that feel too much to handle (e.g., anger, anxiety), I draw heavily from skills inherent to Dialectical Behavior Therapy (DBT) as well as Acceptance and Commitment Therapy (ACT).  My therapy approach resonates with Adlerian Psychotherapy, as it acknowledges a person's need to "fit in," for significance and purpose), and is both holistic (considers a person's thoughts, emotions, and body), and goal-oriented (uses insight to create more purposive and desired behavior).  My approach is also aligned with Family Systems Theory, in that I view a person in the context of relationships and influences from one's family, community, and culture. I explore the patterns of "relating" between the individual and members of the system in which they interact. Finally, with younger children, I draw from techniques of creative expression (play, art), helping the child use and discover tools to express their thoughts, values, and personality. For children diagnosed with ADHD, I combine this with a "parent training" approach – teaching the parents to be a "team" in being present for the child as well as providing structure and rewards for the child to increase desired behavior in home and in the classroom. I help parents step into the role of being the 'expert' in guiding their children into desirable behaviors at home.
Education
MA: Regent University (2016), Marriage and Family Therapy & Professional Counseling – dual track)
BA: University of Virginia (2009), Psychology
Certified Facilitator in Prepare-Enrich (Couples Counseling), 2017
Experience and Clinical Training
Intensive In-Home Counselor, Family Insight, Hampton Roads, VA (August-December 2016)
Resident Counselor, Genesis Counseling Center, Hampton, VA (August 2014-January 2019)
Counselor, Restored Hope Ministry, Dallas, TX (November 2013 – January 2019)
Assessor, Minds in Motion, Curry School of Education, University of Virginia Charlottesville, VA (December 2009-March 2010)
Certifications
Licensed Professional Counselor (Virginia, USA) #0701010798
TRICARE-Credentialed

Supervised Counselor

(TRICARE #

101Y00000X

)
Publications
Mikami, A. Y., Ransone, M. L., & Calhoun, C. D. (2011). Influence of Anxiety on the Social Functioning of Children with and without ADHD. Journal of Attention Disorders, 15(6), 473-484. Ransone, M.L., & Mikami, A.Y. (2009). Anxiety in Children with Attention-Deficit/Hyperactivity Disorder: Influences on Peer Relationships and Social Skills. Paper presented at the annual Starling Reid Undergraduate Research Conference at the University of Virginia. Ransone, M.L, Lerner, M.D., Mikami, A. (2010). Parental Self-Efficacy & Child Depression Predict Inflated Social Self-Perceptions in Adolescents with ASDs. Poster presented at 2010 International Meeting for Autism Research, Philadelphia, PA, May 20-22, 2010. Ransone, M.L., Mikami, A.Y., & Calhoun, C. (2010). Influence of ADHD and Comorbidity on Children's Social Skills. Poster to be presented at 2010 Annual Meeting for American Psychological Association, San Diego, California, August 12-15, 2010.