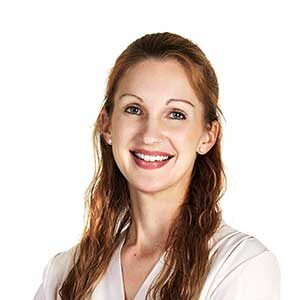 Psychotherapist, Marriage and Family Counselor
Children, Adolescents, Adults
Megan Oravetz has been supporting individuals, couples, and families through assessment and therapy for the past 12 years.
Biography
In 2007, Megan began conducting research on parenting and social skills among children with emotional and attention difficulties (such as ADHD and anxiety). Eager to continue helping these children and families, for the next decade she worked at treatment programs and clinics evaluating and implementing interventions to help children with emotional/behavioral disturbances with a special emphasis on parent-child interactions and family systems.
As such, she has enjoyed conducting parenting groups, social skills training for children, and home-based services for families of youth encountering difficulties at home or school.  Also of note, Megan has experience supporting victims of abuse, and is thankful for opportunities to walk beside survivors who want to overcome the challenges of trauma.
Because Megan is passionate about the family system, she also enjoys conducting couples counseling and family-oriented therapies. She is a certified facilitator for Prepare-Enrich Couples Counseling.
Therapy Approach
My therapy approach is overall quite integrative – as I understand the need to incorporate cognitions, emotions, and interpersonal relationships into helping a person reach their therapy goals. My therapy often pulls from interpersonal and systemic approaches; you and I will work together to understand the influence of "systems" on a your thoughts, emotions, and therapy goals. Additionally, I use many techniques from Cognitive-Behavioral Therapy, Motivational Interviewing, and Dialectical Behavioral Therapy, depending on the needs/goals of the client.
I also have a heart for promoting resiliency – and I will work with each client to discover positive ways of living, once the roadblocks have been overcome.
Finally, I enjoy learning about culturally-sensitive therapy tools and love working with individuals with culturally-diverse backgrounds.
Education
MA: Regent University (2016), Marriage and Family Therapy & Professional Counseling – dual track)
BA: University of Virginia (2009), Psychology
Certified Facilitator in Prepare-Enrich (Couples Counseling), 2017
Experience and Clinical Training
Intensive In-Home Counselor, Family Insight, Hampton Roads, VA (August-December 2016)
Resident Counselor, Genesis Counseling Center, Hampton, VA (August 2014-January 2019)
Counselor, Restored Hope Ministry, Dallas, TX (November 2013 – January 2019)
Assessor, Minds in Motion, Curry School of Education, University of Virginia Charlottesville, VA (December 2009-March 2010)
Publications
Mikami, A. Y., Ransone, M. L., & Calhoun, C. D. (2011). Influence of Anxiety on the Social Functioning of Children with and without ADHD. Journal of Attention Disorders, 15(6), 473-484.
Ransone, M.L., & Mikami, A.Y. (2009). Anxiety in Children with Attention-Deficit/Hyperactivity Disorder: Influences on Peer Relationships and Social Skills. Paper presented at the annual Starling Reid Undergraduate Research Conference at the University of Virginia.
Ransone, M.L, Lerner, M.D., Mikami, A. (2010). Parental Self-Efficacy & Child Depression Predict Inflated Social Self-Perceptions in Adolescents with ASDs. Poster presented at 2010 International Meeting for Autism Research, Philadelphia, PA, May 20-22, 2010.
Ransone, M.L., Mikami, A.Y., & Calhoun, C. (2010). Influence of ADHD and Comorbidity on Children's Social Skills. Poster to be presented at 2010 Annual Meeting for American Psychological Association, San Diego, California, August 12-15, 2010.