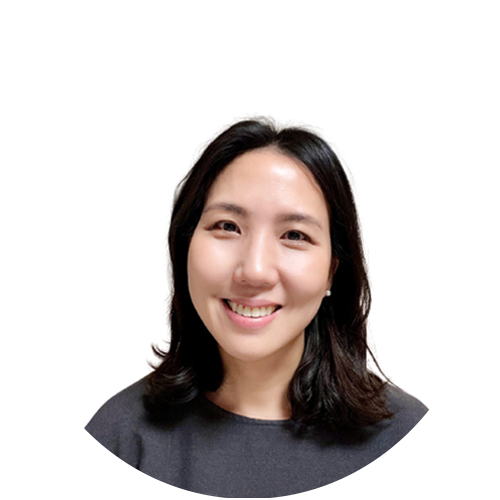 Susan Choi
Interview Introduction
This summer we sat down with Susan, one of our U.S. Licensed Marriage and Family Therapists (LMFT) to gain insights into her therapeutic approach and her dedication to fostering connections. Helping her clients in understanding their emotions upon building trusting relationships is central to Susan's practice. Read more to learn about her experience!
What motivated you to pursue therapy?
Susan: As you may know, this is my second career! Being creative in art and design has been my passion for most of my life. I enjoyed my work as an interior designer. However, I decided to leave my career to spend time as a full-time mother. Following my own experiences of hardships in life, I realized my deep desire to help people reach their life goals. Now I use my creative side in the counseling room to think of different ways to help people experience healing, and it has been a unique and rewarding journey throughout the past ten years.
What is your therapy approach?
Susan: My therapeutic approach is influenced by the integration of Internal Family Systems (IFS), along with other evidence-based psychotherapy models such as Emotionally-Focused Therapy and Restoration Therapy. I place importance on the experiential aspect of therapy as a motivator for lasting change. I believe that each person is the expert on their own life stories and possesses qualities that can lead them to permanent healing. My role is to assist in accessing these qualities, which naturally emerge when their internal world becomes harmonized. Regardless of the stage of therapy, transparency is a vital component in establishing trust and creating a safe therapeutic relationship. I aim to accompany my clients on their journey, equipping them with effective tools and deeper insight into their valuable inner qualities.
What makes you continue your journey as a therapist?
Susan: When clients tell their stories and what they are grappling with, it reminds me that so many of us are doing life with unresolved pain. Some are unaware, and others are so aware that it is the only thing they can identify with. Nonetheless, it makes me think again of our fragility as human beings. In those vulnerable moments, I sense a connection with the suffering we all are living through; and it is quite a humbling experience. Another reason is the experience of joining the client's journey as someone to offer hope when the client has been unable to feel hopeful for a very long time.
You emphasize the importance of building trust with your clients. What do you wish for your clients to take away from their time spent with you?
Susan: As a therapist, I do my best to build a trusting relationship with my clients from the start. I begin by gathering information and connecting the dots to understand their current state and the experiences that are causing their pain. To explore these areas together, the client must feel seen, heard, and safe to open up. I would like my clients to know that while they may not feel good every time after a session, I remind them that they will eventually feel better.
As the treatment progresses, I regularly check in with my clients as we explore some of the difficult topics. This is to help them notice their own internal experiences. It requires a lot of attention to detail, including non-verbal cues. I sometimes realize parts of the conversation I missed after the session that I wish I had spent more time on or slowed down at that moment. It is a collaborative experience, and I often do not know where we will be in the session. It is this process of exploring the familiar and the unknown that creates movement in their experience of stuckness.
Each client may prefer a different therapy style and approach. How do you determine their need?
Susan: To determine what would be most helpful for an individual client, I have to listen to their stories very carefully. Some of the important things I listen for during the first session are how they made the decision to seek therapy, what concerns they may have about being in therapy, and what changes they are seeking through therapy.
As for treatment, the order of healing may look different for each person. While someone may come in needing help to deal with past pain that is prevalent, others may need to be equipped with more psychoeducation and tools to deal with the current state. For some, progress may entail their increasing ability to sit with overwhelming emotions with compassion and curiosity. This will naturally help relax the client to deal with symptoms without being threatened by the power it has had on their lives. During the session, I often do a self-check by asking myself, "How am I experiencing the client?" as this helps me gather information and insight into the client's world. It is also helpful in noticing any of my countertransference and staying curious about their unique experiences.
Who should take an interest in couples counseling and is there a good time for couples to try it?
Susan: Couples counseling is not only for engaged or married couples. It is a great way to discover new aspects of yourself and your partner in the context of the relationship. The earlier you are in couples counseling, the better! Couples counseling can equip partners with the confidence to deal with differences and show up for their partner more effectively. As an LMFT, I am particularly excited for couples prioritizing premarital counseling as a sign of commitment to each other. Some key areas explored during premarital counseling are relationship dynamics, communication, conflict resolution, financial management, sexual expectations, relationship roles, parenting expectations, and spiritual beliefs.
How do you stay neutral during couples counseling?
Susan: Occasionally, I may spend more time with one partner in a session, but I do not necessarily focus on being neutral in the counseling room. I explain that my role is to be the one who is holding the space for both of them. This reassures my clients, which I found is enough for them to trust the process. I focus on giving the couple a different experience with each other so that they can create some space to be curious about the issues that are repeatedly causing pain in their relationship.
You meet with a lot of our U.S. military family clients. What have you learned from working with them so far?
Susan: Working with military members and their families has provided valuable insights into the challenges they face due to the transient lifestyle. Some of the biggest challenges that I have seen is the inability to connect with people around them in lasting and meaningful ways. Clients constantly find themselves in a state of survival, hoping it will be better when they return home. Living in a foreign country, isolated from their family and friends, and unable to rely on their spouse to be available can exacerbate the emotional burden that they are facing alone.
The lack of stability, consistency, and predictability creates a chronic feeling of being on the edge. Many of my clients live in this state of prolonged uncertainty, causing feelings of helplessness and isolation. Military families often have to cope with unexpected and lengthy training that requires being separated, which can be particularly challenging for young families with young children. Working with military families requires specialized support and awareness.
Do you have a favorite quote you would like to share with the readers?
"It's not the hurt that causes the trauma. It's being alone with the hurt." – Dr. Gabor Maté
This is a quote by Dr. Gabor Maté, a Canadian physician known for his expertise in trauma, addiction, and stress. I would like to share that it is important to reach out for help when you are feeling overwhelmed. As Maté explains, it is our job as human beings to learn from our suffering, and we can work through our trauma to reveal the beauty of our existence.
Thank you, Susan Choi, M.A. for sharing your story and experience as a U.S. Licensed Marriage and Family Therapist (NY). Stay tuned for more Therapist Highlights!
The views and opinions expressed here are those of Susan Choi, M.A., and do not necessarily reflect the official position of Seoul Counseling Center.