5 Main Benefits of Psychological Counseling
Mental Health Counseling has seen increased utilization in recent decades worldwide as an emerging service in society, helping vast numbers of people from all walks of life and backgrounds. Given its wide usage, Mental Health Counseling (e.g., "Talk Therapy" and other related forms of counseling) must bring immense value to people.
But what value does counseling actually offer?
As a Clinical Psychologist, working with hundreds of clients for the past 15+ years in the US and in Korea, below are what I believe are the main reasons and main benefits of pursuing counseling. I hope this post helps those who are unclear or confused about the value of counseling, and who may have questions about what counseling is good for, why it's worth pursuing, and what they could get out of introducing counseling to their life.
1. To reduce negative feelings and symptoms
Many choose to pursue counseling to reduce unwanted, negative symptoms of mental health disorders, such as depression and anxiety and other disorders.
Common unwanted negative symptoms include:
Emotional distress

Uncontrollable worry

Difficulty sleeping

Harmful behavioral habits

Self-defeating behaviors

Feelings of hopelessness
These negative symptoms often lead to impairment in life, such as difficulties in these areas:
Making or maintaining relationships

Performing well at school or in your job

Fulfilling your family and other social responsibilities

Abiding by laws and social rules that aid your life
Thankfully, behind the scenes, effective therapies and counseling techniques have been developed and tested to reduce these unwanted negative symptoms that impair our lives. Professional counselors and psychologists are trained in these techniques to reduce the negative symptoms and impairment in your life.
2. To increase positive feelings in life
Not only is it important to reduce negative feelings, but it is also important to find ways to increase positive feelings, positive experiences, and engagement in daily life. Ways to do this are explored together with your counselor, who has experience working with many clients who have struggled in this area, but who have found ways to increase these positive feelings.

3. To experience genuine human connection
Another meaningful purpose of counseling is to establish and feel a connection with someone who truly wants to understand and listen to your experience, story, and truth. Your therapist is trained to help create a genuine connection with you, without being defensive, talking over you, trying to win or be right. Your therapist is trained to give you the time and space to feel comfortable, while exercising patience to help you feel understood and allows you the space to find what you want to say, to be yourself, and feel accepted. It is a unique space where your therapist's job is to be trusted and have only what's good for you in mind.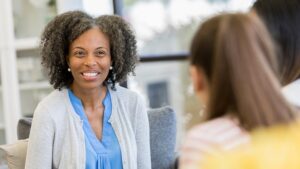 4. To identify new goals in a safe space when feeling lost.
Counseling can also help you to identify new goals and directions in life when you may be feeling lost. In the business and stress of life, it is extremely easy to feel lost, overwhelmed by demands of life, not knowing what you want or where to take your life. In the counseling process, your trained counselor helps you reflect on what matters most in life, helps you slow down your thoughts to find meaningful directions, and helps you establish realistic and actionable goals to help your walk forward.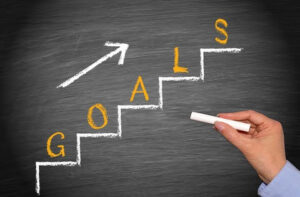 5. To discover and develop new parts of yourself.
As you further engage in the counseling process, it is not uncommon for you and your counselor to explore new parts of who you are, new perspectives and ways of thinking, new paths to take, new talents to develop, and new aspects of your personality that you may want to better understand and integrate into your daily experience. Through this process, you can discover new parts of yourself, whether it's something small (such as starting a new habit, or finding a new activity you enjoy), to something larger (such as finding a new source of strength inside of you to overcome a long-standing unwanted habit or negative cycle, or making important connections in your life to understand how you became who you are today, and what that means for you moving forward). This new type of discovery brings insight into yourself that can make your future brighter.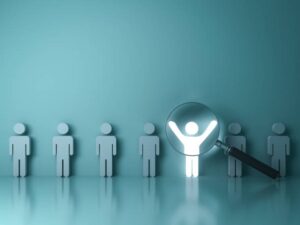 Those are the top benefits that I see clients receive from counseling
If you and someone you know struggle with understanding the potential benefits of counseling, I hope this blog helps to clarify some of the underlying purposes of the counseling process and how it may provide benefits to people who have not experienced it yet.
But don't just take my word for it. I encourage you to talk to others who are open about talking about their counseling experience, and ask them what they get out of counseling. You may find that they say similar things as what's listed above. I'd be especially interested in what other benefits people have experienced from counseling!
While it is true that not everyone gets out of counseling what they were hoping for, if you start therapy with those ideas above in mind, I believe you will already be one step closer to experiencing the benefits of them.
I wish you the best in your counseling process. If you know of or discover other positive benefits of counseling, please share with us!
Dr. Chad Ebesutani
Seoul Counseling Center