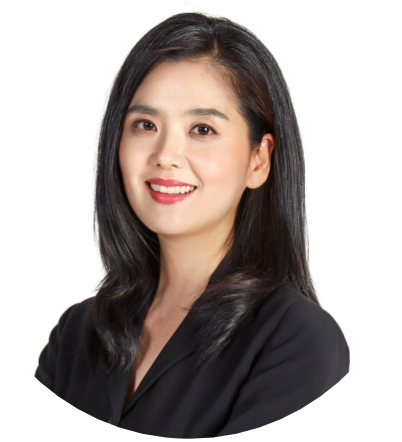 Sun Bo Shim
Interview Introduction
Hello, my name is Byul, and we are continuing the series of therapist highlights!
This month, we would like to introduce you to our therapist: Sun Bo Shim, M.S., M.A. She is one of our play therapists at Seoul Counseling Center, and we have gathered some of the FAQs about Play Therapy.
What motivated you to pursue therapy?
Sun Bo: It started when I went to San Francisco, California to rest and refresh myself which allowed me to find new hopes in my own spiritual journey, despite having doubts and conflicts in my work as a therapist after graduating from graduate school in South Korea. I continue living my life as a therapist today as it gave me meaning and value to human beings' healing process, restoration, and growth with a deeper understanding and restoration of myself in the living God.
What is Play Therapy and your thoughts on Play Therapy?
Sun Bo: Play Therapy serves as a safe place created by a trusted therapist, for the child to express and explore themselves freely through "play." Through play, the child builds a trusting relationship with a play therapist in a safe space. A child resolves their developmental, and psychological issues and experiences the process of their growth, expressing their experiences, thoughts, feelings, and needs through play.
Sometimes I see a reflection of myself in the child's clear, beautiful eyes while facing them, sitting in the playroom. Then, I think to myself, "The child wholly reflects me the way I am, putting me as I am in their eyes." Similarly, the therapeutic powers of play can be revealed well in the process of wholly reflecting the child as he or she is when the play therapist puts the child the way he or she is in the therapist's eyes.
Who is Play Therapy for?
Sun Bo: I think Play Therapy is accessible from toddlerhood to adulthood across the lifespan. In numerous cases, toddlers/preschoolers/school-age children (aged 2 to 10) and early adolescents (aged 11 to 14) have shown promising effects through attending the Play Therapy sessions with me. As early adolescents are able to express themselves through diverse play activities, I have become more familiar with Play Therapy techniques for teenagers. In my opinion, people of diverse ages can experience the effectiveness of Play Therapy, depending on their developmental stages and problem behaviors in them.
Can parents participate in a Play Therapy session?
Sun Bo: If a child can benefit from his or her parents's participation in Play Therapy sessions, it is possible for them to attend play sessions. Parents can observe and learn the interactions between their child and the play therapist and apply themselves to the relationships between them and their child. Therefore, I think developing a healthier and more secure parent-child relationship is possible.
Filial Play Therapy is Play Therapy to help enhance the parent-child relationship, especially in cases of attachment issues, where parents are primary providers for their child (aged 3 to 10). Personally, I do not prefer Filial Therapy because parents carry out play sessions after they are trained for Child-Centered Play Therapy in their daily lives.
There is also Theraplay. Parents observe Theraplay between the play therapist and their child via a one-way mirror during a few sessions to improve attachment enhancement and then parents participate directly in the remaining sessions. During this time, parents learn to be attuned to their children and more responsive to their needs.
How should parents follow up with their children before and after their Play Therapy sessions? (i.e., How to encourage your child)
Sun Bo: I put a lot of weight on a child's self-expression and self-exploration to develop and grow within the relationship between me in the playroom. However, I don't overlook the role of their parents who are the most important adults in their child's life. I provide them with a "Weekly Report for Parents to Fill Out" and have a collateral session after the Play Therapy session with their child to hear from them about their life for the past week. It allows them to provide accurate information about their child and provides them with an opportunity to learn parenting skills to utilize at home and school. I also emphasize the importance of models to parents and encourage them to apply parenting skills to help their children feel good about themselves.
What are the difficulties of Play Therapy?
Sun Bo: The child is the most vulnerable existence who always needs his or her parents' care. I think parents' motivation and willingness are also important to have for their child to attend Play Therapy sessions. I think that a play therapist needs to build a trusting relationship with not only their child but with his or her parents and support them as well. This is because the people bringing their child who needs Play Therapy are parents and it is his or her parents' decision to suddenly quit Play Therapy sessions at an unexpected period. Although it rarely happens, it's possible that sessions can be stopped due to their child and therapist having a good relationship.
What is your favorite quote, phrase, or motto?
Sun Bo:
I really like the phases from Psalm 23 in the Bible.
Psalm 23
1 The LORD is my shepherd, I shall not be in want.
2 He makes me lie down in green pastures, he leads me beside quiet waters,
3 he restores my soul. He guides me in paths of righteousness for his name's sake.
4 Even though I walk through the valley of the shadow of death, I will fear no evil, for you are with me; your rod and your staff, they comfort me.
5 You prepare a table before me in the presence of my enemies. You anoint my head with oil; my cup overflows.
6 Surely goodness and love will follow me all the days of my life, and I will dwell in the house of the LORD forever.
Thank you, Sun Bo Shim, M.S., M.A. for sharing your thoughts about Play Therapy and your story as a U.S. Licensed Marriage and Family Therapist (CA) and a U.S. Registered Play Therapist. For more stories on our therapists, feel free to visit Therapist Highlights!
The views and opinions expressed here are those of Sun Bo Shim. M.S., M.A. and do not necessarily reflect the official position of Seoul Counseling Center.