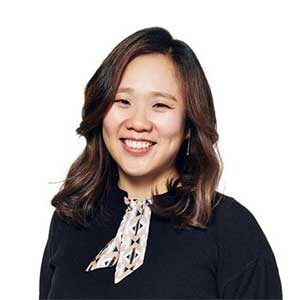 English, Korean, Bilingual
Kelly Park, M.A., was born and raised in South Korea. She moved to America when she was 18 years old and lived in different parts of America, including Nevada and Illinois in her twenties.
Biography
Kelly moved back to Korea in 2012 and has since been teaching university psychology courses and helping people overcome their psychological challenges as a therapist.
Currently, Kelly is also employed at a psychiatric clinic, treating adults and adolescents experiencing anxiety, depression, sexual trauma, PTSD, mood regulation problems, self-harmful behavior, interpersonal problems, and adjustment difficulties.
Therapy Approach
As a therapist, I'm committed to creating an environment where my clients feel safe, supported, and understood. I believe this is the most important job as a therapist so that clients can increase their awareness of themselves and their surroundings to promote meaningful change in their lives.
Specific techniques and approaches that I utilize include: Cognitive Behavior Therapy (CBT), Acceptance and Commitment Therapy (ACT), Dialectical Behavioral Therapy (DBT), and other mindfulness-based treatments.
Education
MA: Eastern Illinois University (Clinical Psychology)
BA: University of Nevada, Reno (Psychology, Minor in Music)