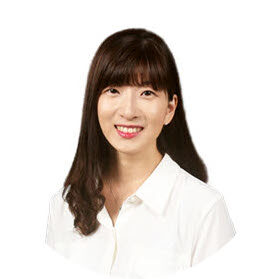 English, Korean, Bilingual
Nara was born and raised in Seoul and spent her youth in California for over 11 years. 
Supervised by Dr. Chad Ebesutani, PhD (AL, USA; #1808)
Biography
Nara has been trained in both counseling and coaching. She has worked as a senior research assistant at the Arbinger Institute, and she has obtained a coaching certificate from the Korea Coaching Association. She has assisted students to obtain effective coaching skills while achieving her coaching certificate and she served as a lifeline agent at a suicide prevention center. She conducted a radio program related to psychology at Seongnam FM and received training in Rational Emotive Behavior Therapy (REBT), Internal Family Systems (IFS), Mindfulness Meditation, and Group Leadership Skills. She is also a member of Internal Family Systems Mentoring Group.
Therapy Approach
I believe everyone should have a safe and healing place to work through life's challenges. I thus try to create a warm, supportive, and judgement-free space for my clients to process their thoughts and feelings. My perception of therapy is a collaborative process that guides clients to acquire increased self-awareness, gain new perspectives, decrease unwanted symptoms, and increase personal strength to experience and feel more meaning in their life and experiences. 
I have special training and am interested in Rational Emotive Behavior Therapy/Cognitive Behavioral Therapy, and Internal Family System. REBT aims to help clients challenge, dispute, and question their negative emotions, behaviors, and thoughts, while IFS aims to treat a wide variety of mental health conditions and psychological wounds. Overall, my approach is integrative, humanistic, and strengths based
Education
MS:

Walden University (Currently enrolled, Clinical Mental Health Counseling)   

MS:

Sook Myung Graduate School (2010, Teaching English to Speakers of Other Languages)

BS:

University of California, Riverside (2002, Business Administration, Marketing)
Certifications
Professional Coach, Korea Coach Association (한국코치협회 KAC 코치)

Lifeline Agent Certification

Mindfulness Meditation Teacher Certification