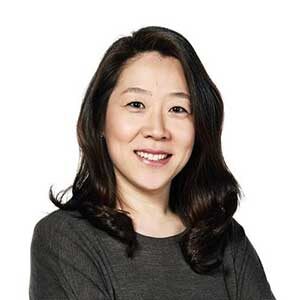 U.S. Licensed Clinical Social Worker
Children, Adolescents, Adults
Janet Choi, MSW is a Licensed Clinical Social Worker in the United States. She was born and raised in the United States and has also lived in Korea and Singapore. She has over 10 years of experience working with individuals and families to help them overcome personal barriers and achieve therapeutic goals that contribute to overall wellbeing.
Biography
Janet graduated from University of California, Irvine with a BA in Psychology and from California State University, Long Beach with a Masters in Social Work. She has worked with severely and chronically mentally ill adults in rehabilitation programs, high risk children and youth in group homes and alternative schools, immigrant children and families in community centers, and with children, youth, adults, and families in community mental health, local public schools, and in private practice.
Janet has received extensive training in cognitive behavioral therapy (CBT) to address symptoms of depression, anxiety, and trauma through evidence-based practices such as Managing and Adapting Practices (MAP) and Trauma Focused Cognitive Behavioral Therapy (TFCBT).
She is also certified to provide an evidence-based parenting program called Positive Parenting Program (Triple P), which provides parents with simple tools and strategies to help manage problems of family life.
Therapy Approach
I take an integrative approach to treatment with cognitive behavioral and psychodynamic being my primary treatment orientation. I believe that treatment must be client-centered and client-driven, so clients will be encouraged and empowered to actively participate in treatment with me. I also believes that treatment must be strength-based, utilizing skills and interests clients already possess while building on those skills and interests with evidence-based therapeutic strategies and tools.
When working with children and adolescents, I often utilize play and art to facilitate treatment. I also involve parents/primary caregivers in treatment as much as possible as I strongly believes they are an integral part of children and adolescent development.
Education
MSW: California State University, Long Beach (Social Work)
BA: University of California, Irvine (Psychology)
Certifications
Licensed Clinical Social Worker (California, USA)