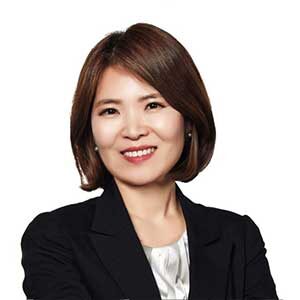 Licensed Clinical Psychologist
English, Korean, Bilingual
Jungeun Lee, Ph.D. is a licensed clinical psychologist practicing in South Korea. She was born and raised in Seoul, South Korea and has lived in several cities throughout Canada and the United States for her higher education in her twenties.
Biography
For the past 10 years, she has worked with clients who have emotion regulation difficulties coming from anxiety, depression, stress, relationship difficulties, substance abuse and personality disorders.
She is also an external instructor at Kwangwoon University and Chung-ang University Graduate School where she teaches basic and advanced psychology classes and gender studies.
Therapy Approach
My primary therapy approach is Cognitive Behavioral Therapy (CBT) and Dialectical Behavioral Therapy (DBT). I assume that a lot of psychological suffering comes from one's difficulty managing negative emotions. The focus of my session is to understand causes of suffering, functions of different emotions, and learn skills to regulate unbearable emotions followed by applying skills to clients' environments.
Life can be very harsh and cruel, from time to time—full of waves. At the same time, you can learn how to surf them effectively and move with the flow. I would love to guide you along on that path.
Education
Postdoctoral Fellow: Dartmouth College School of Medicine (2013-2014)
PhD: University of Nevada, Reno (2013, Clinical Psychology)
Predoctoral Psychology Intern: Yale University School of Medicine (2012-2013)
MA: University of Nevada, Reno (2011, Clinical Psychology)
BS: Chung-ang University, Seoul (2005, Psychology)
Certifications
Korean Clinical Psychological Association, Professional Clinical Psychologist (임상심리전문가 자격증 #1155)
Ministry of Health and Welfare, Mental Health Clinical Psychologist Level 1 (정신보건임상심리사 1급 #1020)

Counseling, therapy, and psychological assessment in English and Korean from high-quality, US licensed therapists, counselors, and psychologists.
100% Confidential, Supportive, Non-judgmental, & Effective Therapy in our Seoul and Pyeongtaek Offices.
Seoul Office
Monday – Friday: 10am – 9pm
Saturday: 9am – 7pm
Sunday: 10am – 7pm
Pyeongtaek Office
Tuesday - Friday: 10am – 8pm
Saturday: 10am – 6pm