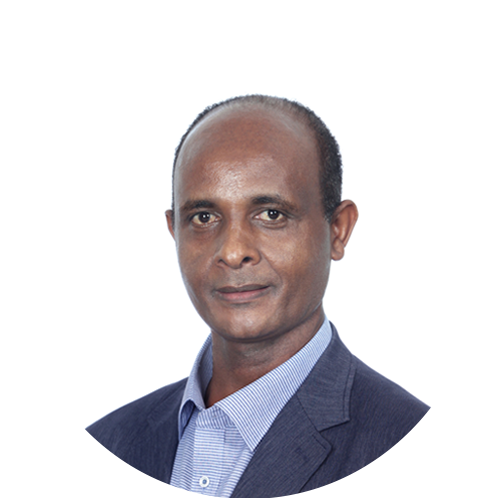 Biruk Haile, M.A., Ph.D. Candidate
Certified Psychologist (TRICARE, Kenya & Ethiopia)
This therapist has over 15 years of experience.
Biruk was born and raised in Ethiopia and he has lived in Kenya for about 10 years, where he worked as a Certified Psychologist. He has been living in Korea since 2018 and currently pursuing his PhD in Psychology in Korea.
Biography
Biruk Haile, (PhD Candidate, Clinical Psychology), is a Certified Psychologist both in Kenya and Ethiopia. He received clinical training in settings including:
Torch Trinity Graduate University, Seochu-Gu, Seoul, Korea

Daystar University, Nairobi, Kenya

Sitota Center for Psychiatric Clinic, Addis Ababa, Ethiopia
Biruk has been a senior lecturer in psychology at Addis Ababa University in Ethiopia and Daystar University, Nairobi, Kenya. He served as an Associate Dean of Students at Addis Ababa University from 2011-2013. He has been working as a Clinical Psychologist and providing psychotherapy, psychological assessment, counseling, as well as service as a life-skills mentor and trainer in Korea, Kenya, Ethiopia and China. Biruk has worked with clients who were Korean, American, Filipino, Chinese, Indonesian, Vietnamese, Kenyan, Ethiopian, as well as people from other parts of the globe.
Therapy Approach
My primary approach to treatment is called Psychodynamic Therapy. In this approach, I endeavor to understand at depth the perceived contributing factors to your current situations, namely: your family upbringing, childhood and adolescent aspirations, joyful moments, frustrations, the connection between those factors and your perception about your life at the moment and what you aspire your life to be in the future. I will, hence assist you to re-work the joyful moments for you to capitalize on them and utilize them for your current situation and be reminded of desirable aspiration in the past that you can possibly apply to the here and now. Similarly, if there have been undesirable or painful experiences that you have been struggling with throughout your life time, I would facilitate for you to vent them or remove them through the process called 'catharses' for you to be able to enjoy your life at the moment. The other famous approach I use is known as Cognitive Behavioral Therapy through which, I endeavor to identify your consistent cognitive and emotional patterns that may have been helping you to deal with life's challenges and under circumstances of real or perceived failure, depression, threat to your life as a result of discomfort with the environment or misperceptions about these circumstances, I will capitalize on your positive assets, past, success stories, and even future ambitions, and empower you with positive thinking so that you nurture your own inner capacities and generate solutions to your problems. In recognizing that you are a unique person with your peculiar upbringing, experiences, and ambitions in life and the fact that ones' personality is fluid; rather than static, I would at every session allow you to think the way you wish and to be the way you are and in accommodating you with such perspective as a unique person, I will use 'eclectic' approach of psychotherapy; characterized by the application of different but interrelated psychological approaches, it is one that suits almost all the psychological needs and expectations of clients at that moment. In all these and other approaches, my main aim is to be emotionally and psychologically available, attentive, sensitive, and insightful so as to be able to synchronize with your current psychological state and be of help so that you can find meaning in life.
Education
PhD Candidate: Daystar University, (2016-2021, Clinical Psychology)
MA: Torch Trinity Graduate University, Korea (2008, Counseling)
BA: East Arica University, Kenya (2005, Theology)
Certifications
Certified Psychologist Practitioner (Kenya Psychological Association, KPA/LC/033/2019)
TRICARE-Credentialed Psychologist (TRICARE #

103T00000X

)
Publications
April 2014, What is personality disorder? The Hillsider magazine, Addis Ababa.

2012/13, co-authored and published Guideline for Advance practicum in Counseling Psychology

2011, Co-authored and published Guideline for practicum in counseling psychology. A.A.U,
2007, 'My day at Torch Trinity', an observational reflection on a day-to-day life of International students at Torch Trinity Graduate University. Bi-yearly magazine.
2002, 'Where are we headed?' a socio-political analysis on the Ethiopian society, The Sun weekly newspaper, Ethiopia.
2002, 'What is it to be Human?' Series of psychological and Theological reflection on the meaning of Humanity, The Sun English weekly newspaper, Addis Ababa-Ethiopia.

1997-2001, a number of translated works published for Maranatha church leadership training and Spiritual awakening purposes, Ethiopia.