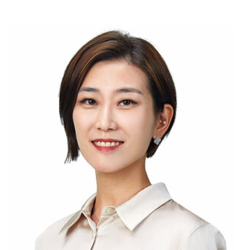 Jiyea Kim, Ph.D. Candidate
UK Registered Psychotherapist; Certified Counselor
Children, Adolescents, Adults
English, Korean, Bilingual
Jiyea was born and raised in Korea and moved to the UK for her studies. She studied Politics in undergraduate and for her Master degree, she studied person-centered experiential psychotherapy from the University of Nottingham (UK) and graduated in 2018.
Biography
Jiyea Kim is a registered psychotherapist at BACP (British Association of Counselling and Psychotherapy; BACP, #00826698).
She worked for refugees (including North Koreans) in the UK seeking therapy for various disorders as well as for family and couples issues. After she moved to Korea, she was a psychotherapist in the Ministry of Health and Welfare at Seoul Saint Mary's Hospital in Catholic University of Korea.  She treated addictions, particularly clients with substance use problems, specializing in alcohol dependence and smoking cessation. Currently, she is a Ph.D. student in Neurobiology at Catholic University Seoul, St. Mary's hospital doing research in the area of brain science.
Therapy Approach
I am interested in people's mental well-being from a positive psychology perspective. I believe in every individual's potential to become a fully functioning person. A fully functioning person is one who grows through openness to experiences. They trust their own judgement and ability to choose behaviors for living fully in each moment. We all can cope with the normal stresses of life and we will feel more free to be creative in the way we adapt to our own personal circumstances without feeling the need to conform. In this perspective, I facilitate your journey of learning to maintain or enhancement your self structure. Within the healthy relationship with me, you can experience safe openness and sharing about this and obtain the care you need for yourself.
Education
Current PhD Student: The Catholic University Seoul (Neurobiology)
MA: University of Nottingham (2018, Person-centered Psychotherapy)
BA (Hons): University of Brighton (2013, Politics)
Certifications
Registered Psychotherapist at BACP (British Association for Counselling and Psychotherapy, #00826698)
Publications
Kim, J., Joseph, S., & Price, S. "The positive psychology of relational depth and its association with unconditional positive self-regard and authenticity." Person-Centered & Experiential Psychotherapies 19.1 (2020): 12-21.